1. Introduction
The Privacy Policy is here to do two things:

Explain the way we use information that you share with us; Ensure that you understand what information we collect with your permission, and what we do and do not do with it.
2. Scope of this Policy
Occasionally we may, in our discretion, make changes to the Agreements. It is your responsibility to check these Agreements periodically for changes. Your continued use of the Site following the posting of changes will mean that you accept and agree to the changes. As long as you comply with these Agreements, Studio Metrodesk Inc grants you a personal, non-exclusive, non-transferable, limited privilege to enter and use the Site.
3. Data Collected
We may collect the following data, which includes personal data, from you:


Name
Job title
Profession
Company name
Contact information such as email addresses, mailing addresses, billing information, and telephone numbers
Vat registered number
Company website
Images for our services
Demographic information such as postcode, preferences and interests
Financial information such as credit and/or debit card numbers
IP address (automatically collected)
Web browser type and version (automatically collected)
Operating system (automatically collected) and
Where our site does require an account, we will collect user names and passwords.
4. How we use the data collected
Consistent with the permissions you give us to collect the information, we may use the information we collect, including your personal information:


To provide, personalize, and improve your experience with the Services and products, and advertising (including for third-party products and services) made available on or outside the Site
Internal record keeping
To meet contractual obligations
To ensure technical functionality of the Site, develop new services, and analyze your use of the Service, including your interaction with the Site
To communicate with you for Site-related or research purposes including via emails, telephone, fax or mail, which you agree to receive. At any time you may opt out by emailing us
Vat registered number
To communicate with you, either directly or through one of our partners, for marketing and promotional purposes via emails, notifications, or other messages, consistent with any permissions you may have communicated to us. You may opt out by emailing us
To process your payment or prevent or detect fraud
To enforce this Privacy Policy, the Terms and Conditions, and any other terms that you have agreed to, including to protect the rights, property, or safety of Studio Metrodesk Inc, its users, or any other person, or the copyright-protected content of the site
If you choose to join our mailing list, your email address will be stored in MailChimp. MailChimp are third-party data processors. At any time, you can unsubscribe from our newsletters, either from within the newsletter or by emailing us.
Our Site uses Google Analytics. Google Analytics collects information in an anonymous form, including the number of visitors to the site, where visitors have come to the site from and the pages they visited. We use this information to better understand how visitors find Studio Metrodesk Inc and how they interact with our Site. We can use this to make adjustments to our website, to deliver a better user experience. This data is retained for 26 months.
5. Privacy Law & Our Legal Obligations
Relevant In line with Studio Metrodesk's internal processes and systems, this website is designed to comply with the following policies:


UK Data Protection Act 1998
EU Data Protection Directive 1995 (DPD)
EU General Data Protection Regulation 2018 (GDPR)
California Civil Code Section 1798.83 permits users of our Websites that are California residents to request certain information regarding our disclosure of personal information to third parties for their direct marketing purposes. To make such a request, please follow the contact details set out in Section 18.
We will reveal a user's personal information without his/her prior permission only when we have reason to believe that the disclosure of this information is required to establish the identity of, to contact or to initiate legal proceedings against a person or persons who are suspected of infringing rights or property belonging to Studio Metrodesk Inc or to others who could be harmed by the user's activities or of persons who could (deliberately or otherwise) transgress upon these rights and property. We are permitted to disclose personal information when we have good reason to believe that this is legally required.
If you are unsure about our compliance in your country, please contact us. Contact details can be found in section 19 below.
6. Third-party websites and services
Studio Metrodesk Inc may employ the services of other parties for dealing with certain processes necessary for the operation of the website. Where a third-party processes user data on our behalf (e.g., a hosting service provider, or Payment Platform), it is subject to security and confidentiality obligations consistent with this Privacy Policy and applicable law. Where a third-party processes user data on its own behalf, its processing is subject to its own Privacy Policy and applicable law. California Civil Code Section 1798.83 permits users of our Websites that are California residents to request certain information regarding our disclosure of personal information to third parties for their direct marketing purposes. To make such a request, please follow the contact details set out in Section 18.


7. Links to other websites
This website may, from time to time, provide links to other websites. We have no control over such websites and are not responsible for the content of these websites. This Privacy Policy does not extend to your use of such websites. You are advised to read the Privacy Policy or statement of other websites prior to using them. California Civil Code Section 1798.83 permits users of our Websites that are California residents to request certain information regarding our disclosure of personal information to third parties for their direct marketing purposes. To make such a request, please follow the contact details set out in Section 18.


8. Changes of business ownership and control
Studio Metrodesk Inc may expand or reduce our business. This may involve the sale and/or transfer of control of all or part of Studio Metrodesk Inc. Data provided by users will, where it is relevant to any part of our business so transferred, be transferred along with that part and the new owner or newly controlling party will, under the terms of this Privacy Policy, be permitted to use the data for the purposes for which it was originally supplied to us. We may also disclose data to a prospective purchaser of our business or any part of it

In the above instances, we will take steps to ensure your privacy is protected.


9. Controlling use of your data
We offer you choices regarding the collection, use, and sharing of your Personal Data. This may include the following:


use of data for direct marketing purposes; and
sharing data with third parties.
You also have the right to access your data that has been collected and maintained by us.
If you wish to access or restrict the use of your data, please contact
(support@studiometrodesk.com.)


10. Functionality of the website
To use all features and functions available on the website, you may be required to submit certain data. You may restrict your internet browser's use of cookies. For more information see the clause below (cookies). However, restricting or deleting cookies will have a negative impact on the usability of this Site.


11. Changes to your Personal Data
You may change any of your Personal Data in your account by contacting us directly (please see contact information below). You may request deletion of your Personal Data by us, but please note that we may be required (by law or otherwise) to keep this information and not delete it (or to keep this information for a certain time, in which case we will comply with your deletion request only after we have fulfilled such requirements) or we may instead choose to suppress your Personal Data rather than delete it in order that we can retain enough information to ensure that your preferences are respected in future. When we delete any information, it will be deleted from the active database, but may remain in our archives.


12. Security
Data security is of great importance to Studio Metrodesk Inc. To protect your data, we have implemented physical, electronic and managerial procedures to safeguard and secure data collected via this website. If password access is required for certain parts of the website, you are responsible for keeping this password confidential.

We endeavour to do our best to protect your personal data. However, transmission of information over the internet is not entirely secure and is done at your own risk. We cannot ensure the security of your data transmitted to the website.


13. Cookies
This website may place and access certain cookies on your computer. Studio Metrodesk Inc uses cookies to improve your experience of using the website and to improve our services. Studio Metrodesk Inc has carefully chosen these cookies and has taken steps to ensure that your privacy is protected and respected at all times.

All cookies used by this website are used in accordance with current UK and EU Cookie Law.

Before the website places cookies on your computer, you will be presented with a pop-up requesting your consent to set those cookies. By giving your consent to the placing of cookies, you are enabling Studio Metrodesk Inc to provide a better experience and improve services we provide to you. You may, if you wish, deny consent to the placing of cookies; however, certain features of the website may not function fully or as intended.

This website may place the following cookies:

Strictly necessary cookies

These cookies are required for the operation of our website. They include, for example, cookies that enable you to log in to secure areas of our website, use a shopping cart, or make use of e-billing services.

Analytical/performance cookies

These allow us to recognize and count the number of visitors to our website and to see how visitors navigate on our website. This helps us improve the way our website works, for example, by ensuring that you can easily find what you're looking for.

Functionality cookies

These are used to recognize you when you return to our website. This enables us to personalize our content for you, greet you by name, and remember your preferences (for example, your choice of language or region).You can choose to enable or disable cookies in your internet browser. By default, most internet browsers accept cookies, but this can be changed. For further details, please consult the help menu in your internet browser.

You can choose to delete cookies at any time; however you may lose information that enables you to access the website more efficiently including, but not limited to, personalization settings.

It is recommended that you ensure that your internet browser is updated and that you consult the help and guidance provided by the developer of your internet browser if you are unsure about adjusting your privacy settings.

For more information about the use of cookies and how to block them, visit allaboutcookies.org, youronlinechoices.eu (Europe), or aboutads.info/choices (United States). If you have any questions or comments about our use of cookies, please contact us at (support@studiometrodesk.com.)


14. Children
Studio Metrodesk Inc is not directed to children under the age of 13. (In some countries, stricter age limits may apply. See our Terms and Conditions.) We do not knowingly collect personal information from children under 13 or under the applicable age limit (the "Age Limit"). If you are under the age limit, do not use the Service and do not provide any personal information to us. If you are a parent of a child under the age limit and become aware that your child has provided personal information to Studio Metrodesk Inc, please contact us at (support@studiometrodesk.com.) and you may request exercise of your applicable access, rectification, cancellation, and/or objection rights. If you are a California resident under the age of 18 and wish to remove publicly available content, please contact us at (support@studiometrodesk.com.).


15. Data transfer to other countries
Your Personal Data may be processed in the country in which it was collected and in other countries, including the United States, where laws regarding processing of Personal Data may be less stringent than the laws in your country. Personal Data collected within the European Economic Area (the "EEA") may be transferred to countries outside the EEA however we will take steps to ensure that your personal information will be kept at the level of protection required of us under applicable data protection legislation, including GDPR as well as this policy.


16. Data Storage
All data collected by Studio Metrodesk Inc will be stored exclusively in secure hosting facilities provided by Shopify. Studio Metrodesk's contract with its hosting provider ensures that all hosting is performed in accordance with the security regulations. Accordingly, we adhere to practices and policies that aim to safeguard the data.

We will not retain data longer than is necessary to fulfill the purposes for which it was collected or as required by applicable laws or regulations. Users with an active account will therefore have the responsibility to delete data when required. When a user's account is terminated or expired, all Personal Data collected through the platform will be deleted, as required by applicable law.


17. General
You may not transfer any of your rights under this Privacy Policy to any other person. We may transfer our rights under this Privacy Policy where we reasonably believe your rights will not be affected.

If any court or competent authority finds that any provision of this Privacy Policy (or part of any provision) is invalid, illegal or unenforceable, that provision or part-provision will, to the extent required, be deemed to be deleted, and the validity and enforceability of the other provisions of this Privacy Policy will not be affected.

Unless otherwise agreed, no delay, act or omission by a party in exercising any right or remedy will be deemed a waiver of that, or any other, right or remedy.

This Privacy Policy is governed by and interpreted according to English law. All disputes arising under this Privacy Policy are subject to the exclusive jurisdiction of the English courts.


18. Changes to this Privacy Policy
Studio Metrodesk Inc reserves the right to change this Privacy Policy as we may deem necessary from time to time or as may be required by law. Any changes will be immediately posted on the website, and you are deemed to have accepted the terms of the Privacy Policy on your first use of the website following the alterations.


19. Your Consent
By using this site, you signify your acceptance of this policy. If you do not agree to this policy, please do not use our Site. Your continued use of the Site following the posting of changes to this policy will be deemed your acceptance of those changes.

If you would like to opt out of our tracking, you may do so here:

Google Marketing Platform opt-out page or the Network Advertising Initiative opt-out page.

If you have questions about our privacy policy, please contact us. (support@studiometrodesk.com.)


20. Contact Information
If you have questions about our privacy policy, please contact us at (support@studiometrodesk.com.)


Frequently asked questions
Everything you need to know about the product and billing.
It's super easy and takes less than a minute! Just create an account on our website. Then log in to your account After login, upload your files inside your Studio Metrodesk account and submit your order.

Or you can use alternative file-sharing methods such as Drive, DropBox, WeTransfer, FTP, etc and send the link to us.

You can submit a quotation request here Then we will review your inquiry and send you an estimate in less than 30 minutes.

You can apply for a free trial here.
It is hard to say because our turnaround time depends on the quantity and complexity of your images. However, our usual turnaround time is within 12-24 hours.

We always send your free edits within an hour. But if you send more than 3000 photos in one order, the time frame will increase upon discussion.
It is always wise to measure the quality of the edits before placing an order. Click Try Us for Free here. We offer free edits of up to 3 images for retouching, clipping path, or any other type of image editing in less than an hour.

However, A free trial is only possible if you have more than 50 images for a project. Let us know how many photos you have while submitting for the free trial.
Yes. It is always smart to get a custom quote before you start working on your project. Click Here to get a custom quote.
We are open to working with every image file format. While JPG (.jpeg or .jpg) is the preferred file format because it allows for faster uploads and downloads, you can also send image files in the following formats:

JPG (preferred), PNG, PSD, TIFF, RAW, NEF, CR2, DNG, PDF, etc.
You can choose which file format you want while submitting the work order. We can return your edited image files in the following formats: JPG, PNG, PSD and TIFF.

For vector conversion services, we can send your edited files in the following formats: AI, EPS, SVG, and PDF.
We offer 24/7/365 instant customer support (zero waiting time). Schedule a call at +1 (973) 262-9181 or email us at support@studiometrodesk.com Also, you can chat with us inside your customer account for specific work orders and collaborate with your editing team in real time. Login to your account here.
We take our customers' privacy seriously and have security measures in place to ensure the personal and business data you share with us are 100% secure and safe.

We never share or use your photos and information for commercial purposes or share your information with third parties without your consent.
See All FAQ's
Talk
to Peri
Hi, I would love to answer your questions. Give me a call or send an email.
Lutfor Rahman Peri
Vice President, Sales and Communication
Studio Metrodesk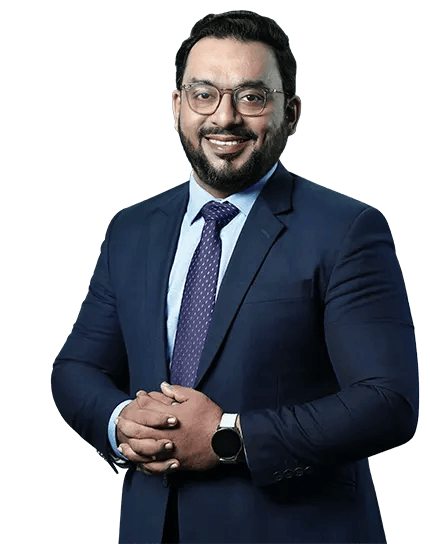 90%
of our new clients become permanent
95%
say we are awesome at communication
98%
trust us when it comes to their most complex projects
Mission and Values
With us, you are in the driving seat. You decide everything from price, packages, turnaround time to quality. Enjoy the drive!
Learn About Us
Perks & Benefits
Who doesn't love nice things? We often offer discounts and it gets bigger & better every time you collaborate with us.
Collective Impact
Each payment we receive goes directly to our photo editor, who works 24/7 with the lowest of opportunities in life and the highest of skills.
Hey! As you have come this far, why don't you take a chance on us?
Try Us for Free